Mechanical Seal Rings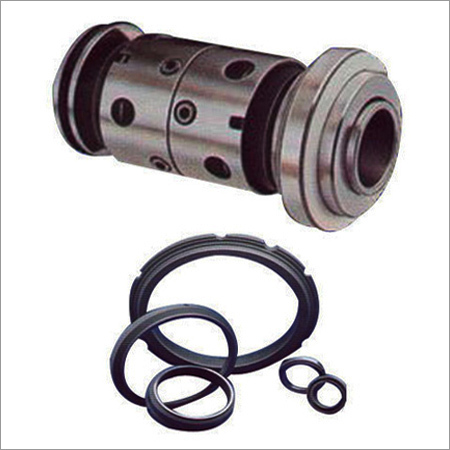 Mechanical Seal Rings
Product Description
Owing to our world-class research and development facility, we are acknowledged as one of the pioneer manufacturers & exporters of Carbon Mechanical Seal Rings. Our offered sealing rings are manufactured by panel of dedicated professional using tested quality carbon materials. Available in different sizes & designs, these sealing rings are broadly used in automobile cooling water pumps and cold & hot water pumps. Low thermal expansion, excellent frictional qualities and corrosion resistance are some of the remarkable features of our Carbon Mechanical Seal Rings.
The most important properties are
Good chemical resistance
High thermal resistance
High corrosion resistance
Outstanding resistance of thermal shock
Good thermal conductivity
Good form stability, even at high temperatures
Low neutron absorption cross-section
Carbon materials should always be considered where special working conditions are met, such as where:
Working temperatures are too high for lubricating oils or greases
The medium to be sealed must not be contaminated by lubricants
The seals run in grease-solvent media or liquids without any marked lubricating effect
The corrosion resistance of other materials is inadequate.
Dynamic sealing elements made of carbon can be classified according the application
The base materials for dynamic carbon sealing elements are carbon graphite, graphite and resin bonded graphite with special impregnations according to the application. Use includes wet running, mixed and dry running.